An interactive projection mapped installation in which the creations of past students of Leeds College of Art were projected onto the side of the Vernon Street building at night.
The image was then altered by musicians playing instruments to give the impression that bricks of the building were merging into the art work.
In between performances, members of the public could play the installation via a drum stick and pads.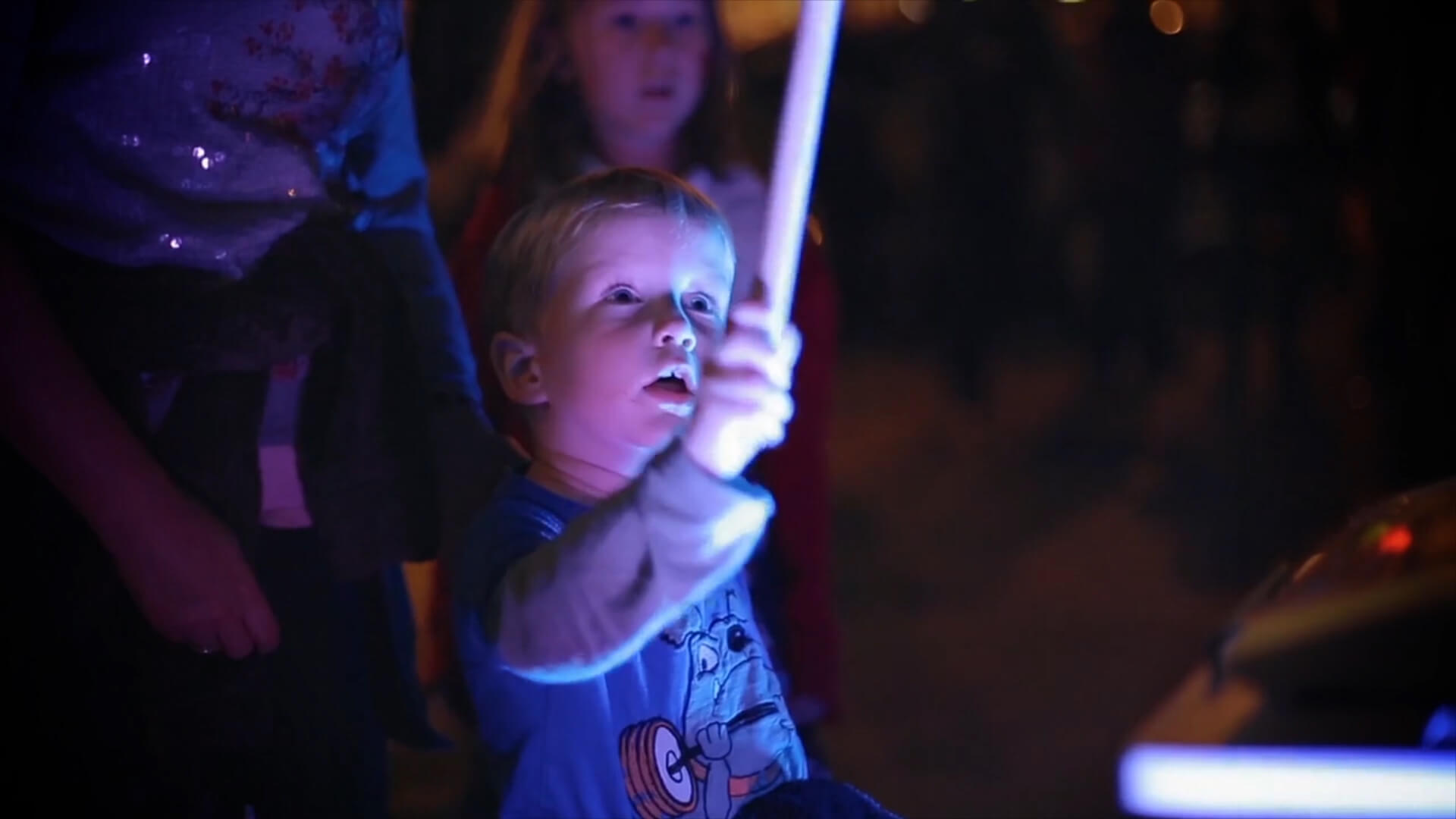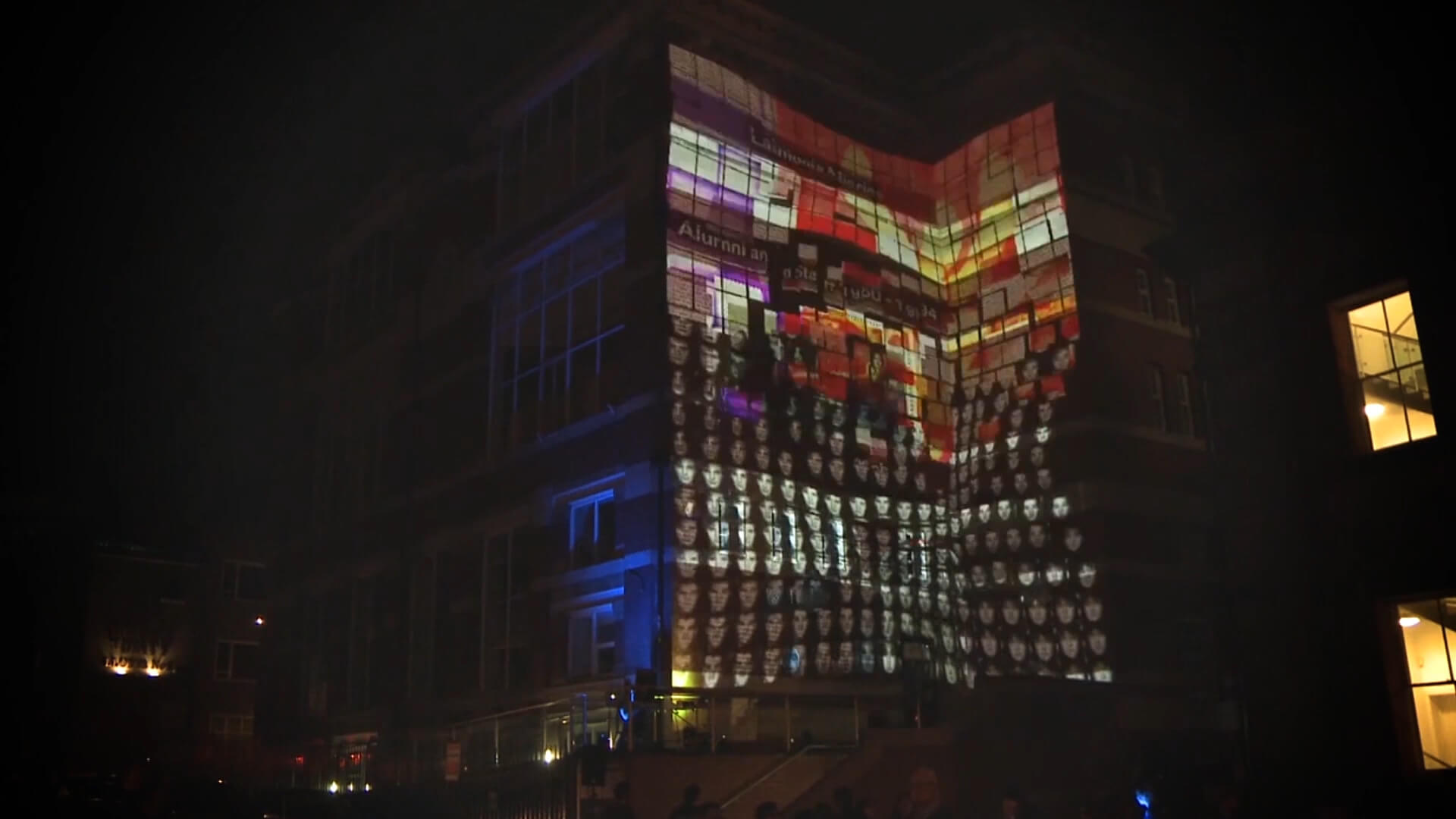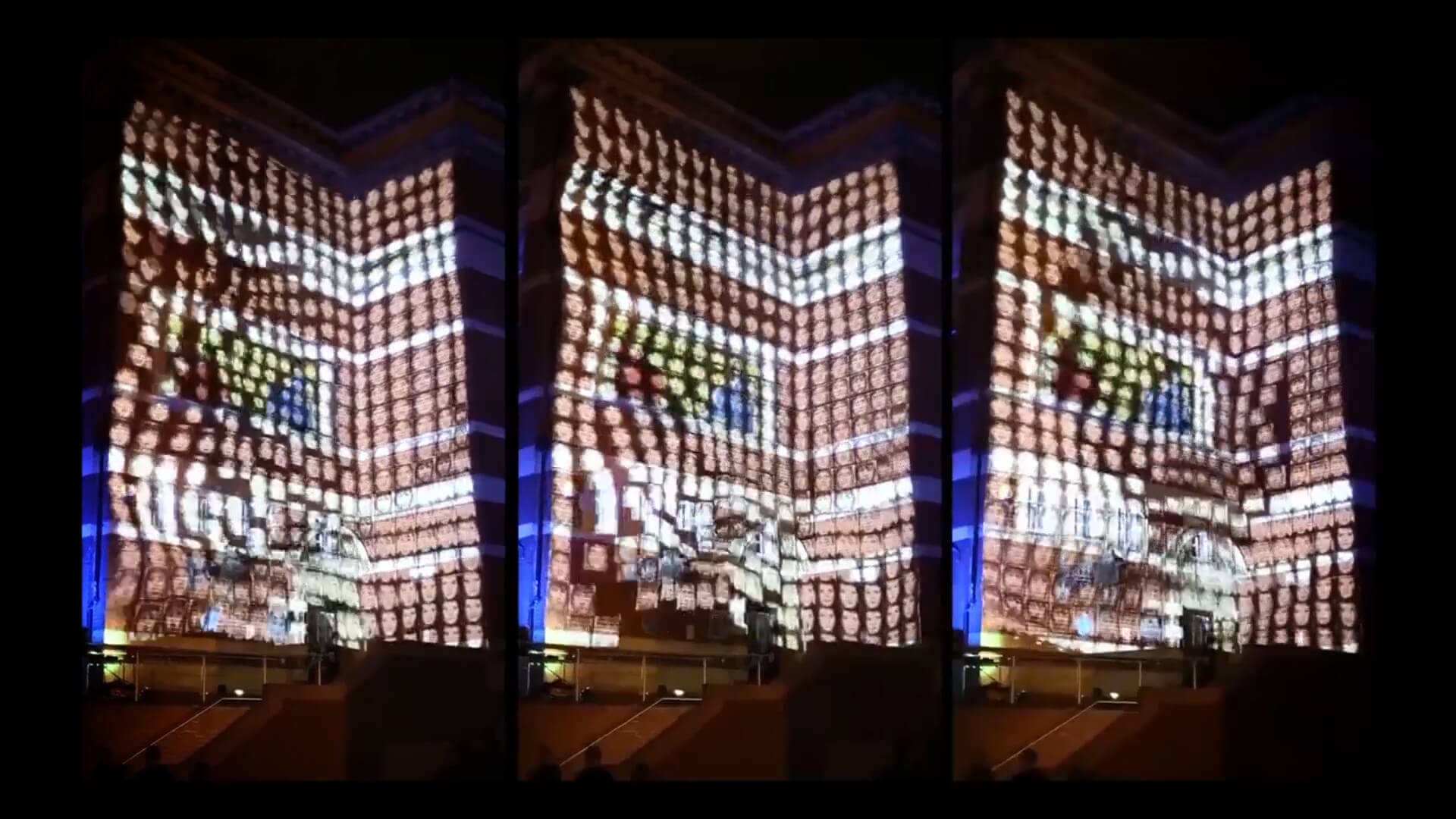 Similar Projects