The Sound of Coffee (for Taylors of Harrogate)
Client: Taylors of Harrogate
Technology/platform: Unity / Open Frameworks
In this multi-media experience user's brainwaves were monitored using an EEG headset while they drank and smelt coffee.
The brainwaves were translated into starfields and smoke tendrils on screens. They also generated a musical score which was played live by musicians.
This was created in partnership with the Frozen Music Collective for Taylors of Harrogate.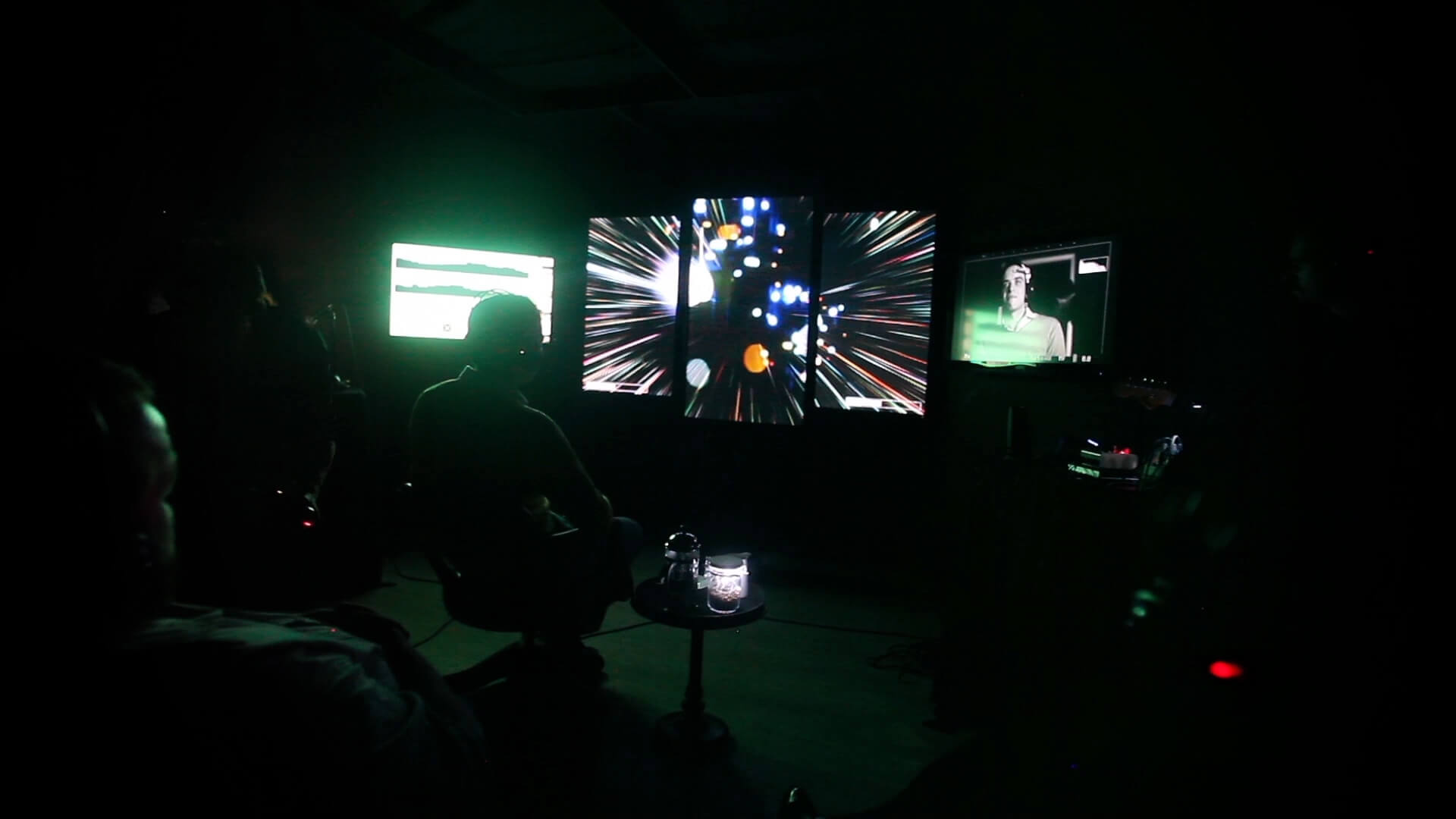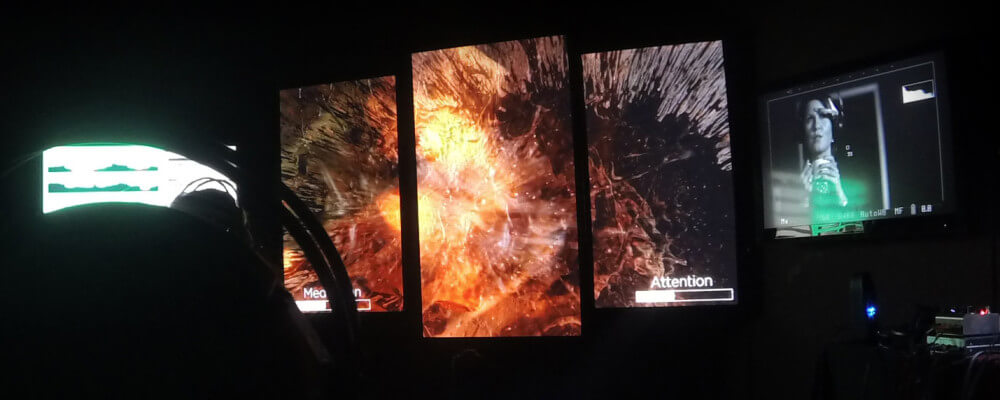 It was reviewed in Vice Magazine by Daniel Tapper.
http://munchies.vice.com/articles/why-a-cup-of-coffee-sounds-like-brian-eno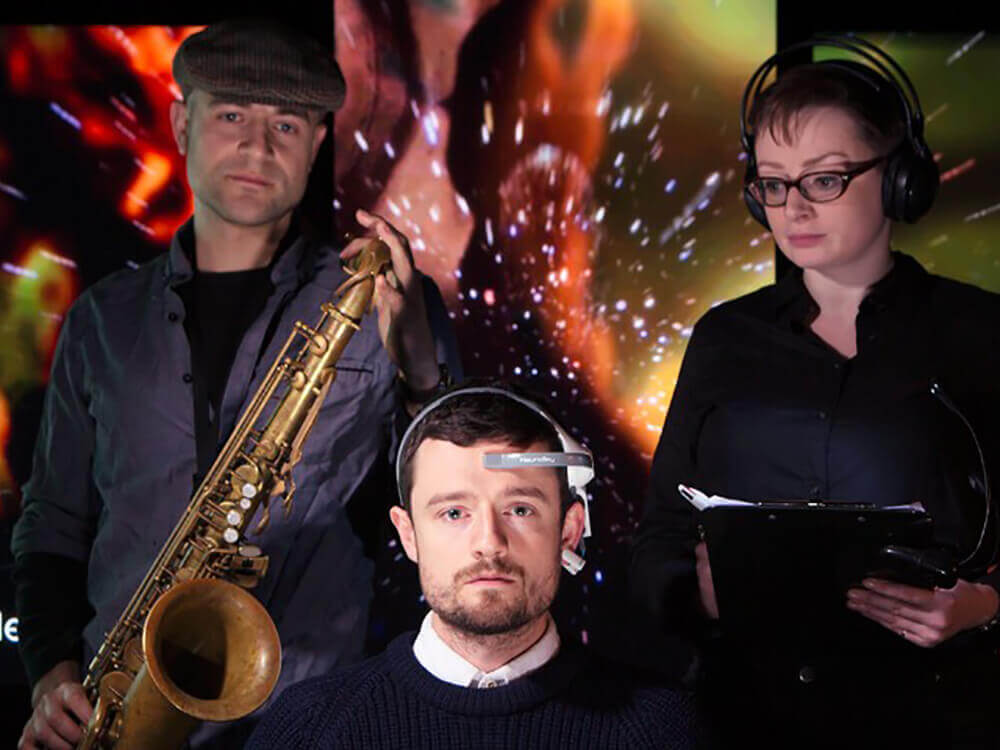 Similar Projects
Kinetic Flux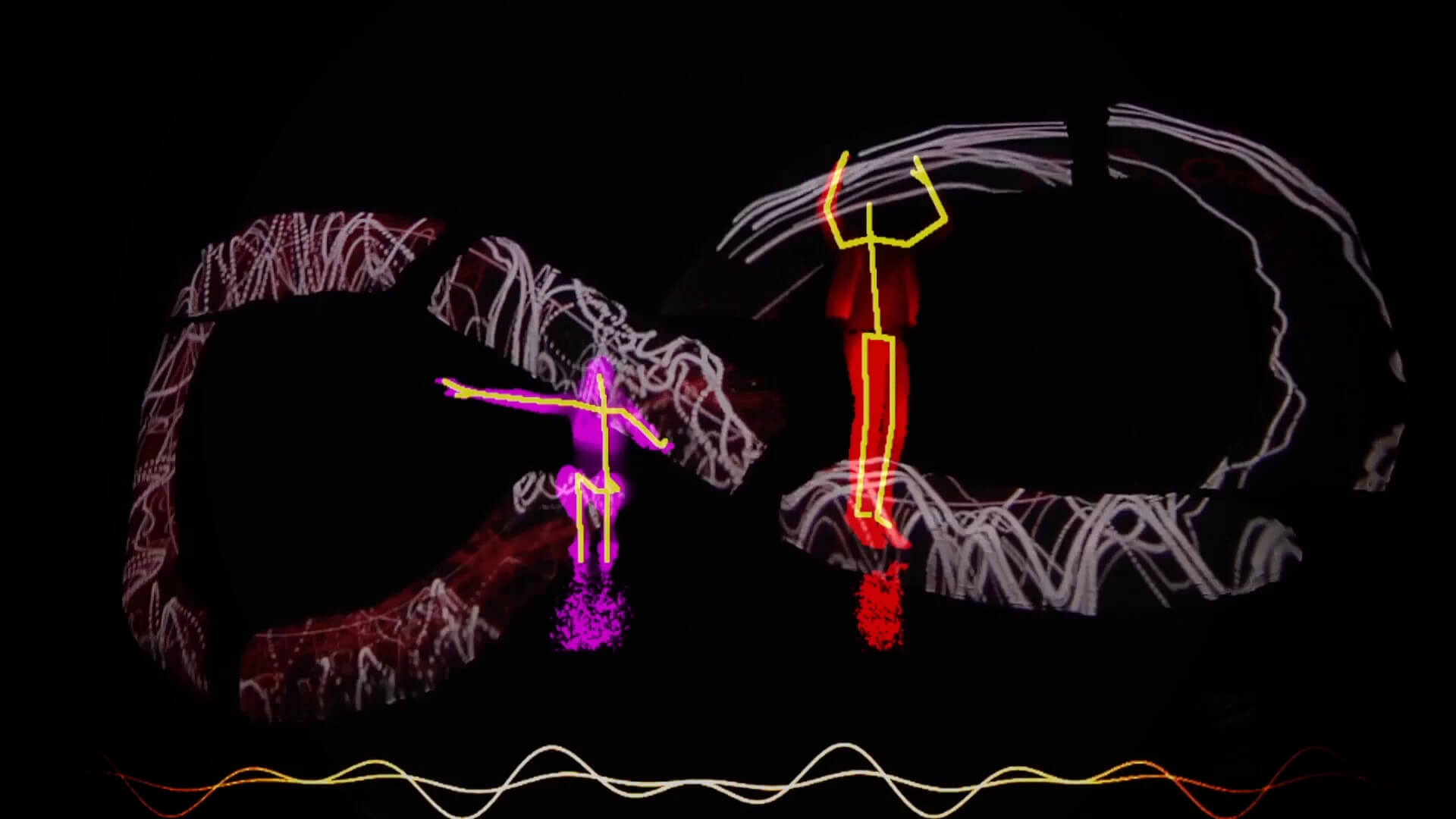 Souls as Software Objects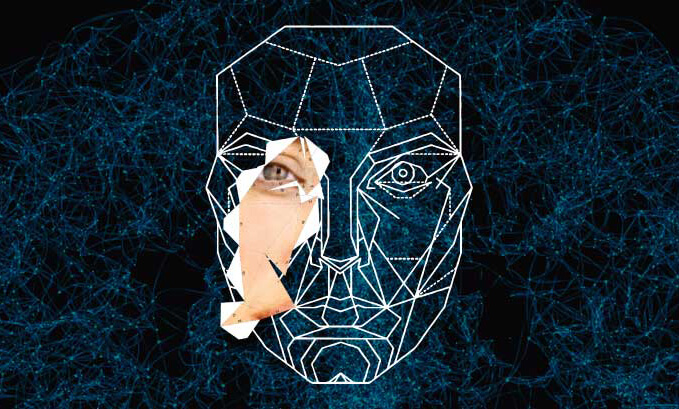 Architecture as Frozen Music