Virtual Plant Cell: Classroom VPC
Virtual Plant Cell (VPC) is a unique, expanding suite of educational virtual reality and 360 degree video experiences. They let you explore and interact with the submicroscopic inner world of a plant.
We built VPC: Classroom for the ARC Centre of Excellence in Plant Energy Biology (plantenergy.edu.au). It is a collaborative learning experience for schools.
Students explore, interact with and learn about the key organelles and structures found within a plant cell in this immersive, educational experience.
Virtual Plant Cell: Classroom VPC is designed to run as a TWO STUDENT educational interactive.
VPC was shortlisted for a 2018 TIGA Games Industry Award (Best Educational Game): http://tiga.org/awards/2018-categories
Watch the video below to find out more...
3D Modelling and Animations: Peter Ryan Development: Richard England, Jozef Pierlejewski Graphic and Logo Design: Chris Brown Music: Jim Kennedy, Audiosimian Voice Over: Glenn Hall Science from the ARC Centre of Excellence in Plant Energy Biology and La Trobe University. Project led by Karina Price and the researchers of the ARC Centre of Excellence in Plant Energy Biology, www.plantenergy.edu.au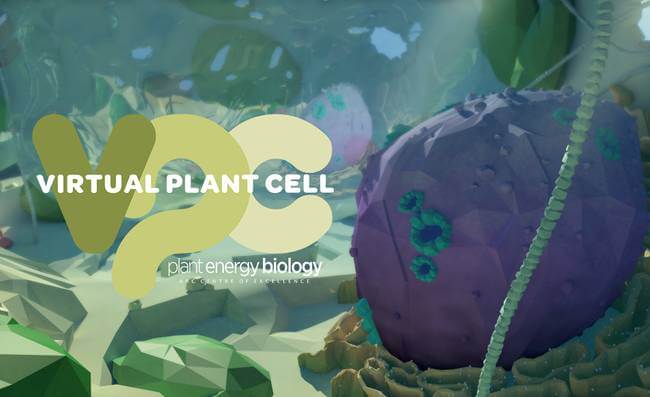 Similar Projects