Jurassic World VR Expedition
Client: The Virtual Reality Company / Universal / Dave & Busters
Technology/platform: Built with Unreal Engine 4. Platforms: Windows, HTC Vive headsets, 4 Person Motion Simulator Platform, Vive tracking pucks
This was a consultancy with VRC to help engineer this VR ride/game for Dave & Busters arcades in the USA, using the famous Jurassic Park IP.
Jurassic World VR Expedition is part of the franchise canon - what you experience in the game is considered part of the Jurassic World storyline. It is set between the Jurassic World films, with the participants playing the part of park rangers sent in to help locate the dinosaurs.
This was the largest location based VR deployment in the world to date, installed in 130 locations, and has proved to be consistently popular and well reviewed. Variety reported that it was the "biggest game launch in Dave & Busters' history".
It was an honour to be a part of such a wonderful and talented team. See the IMDB entry / credits to find out more.
Watch the trailer below:
We also developed a custom Ride Operator app, to allow for use with other motion platforms, such as MediaMation 4D.
More information: VRC Brings 'Jurassic World VR Expedition' Ride to Over 100 Dave & Buster's Locations.
Winner of UploadVR award: "Best Location Based Experience"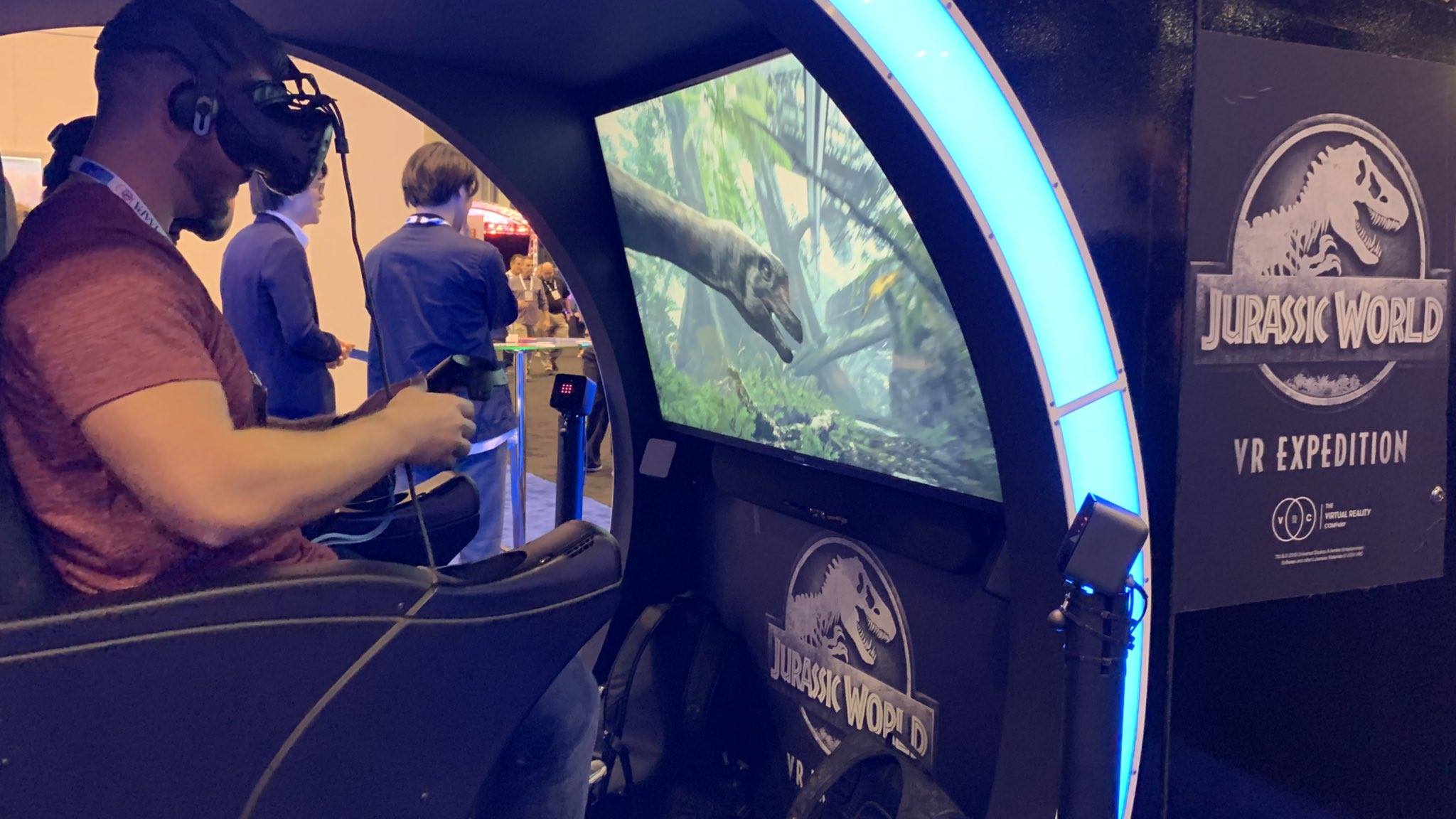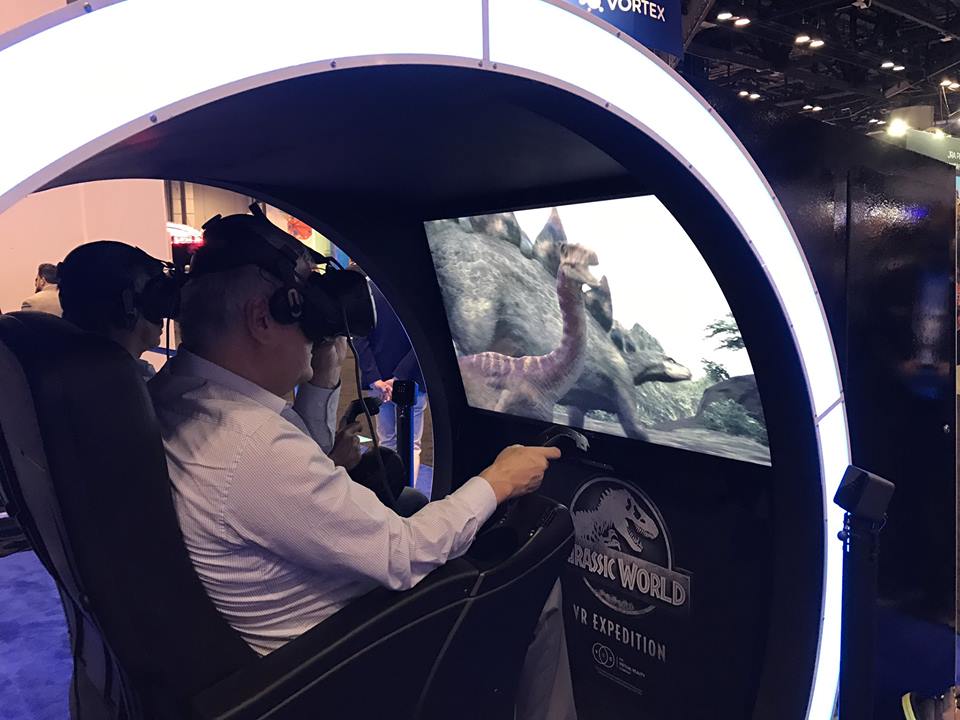 Similar Projects