Virtual Reality: Reebok Vortex
Client: Reebok / Intermarketing
Technology/platform: Built with Unreal Engine 4. Platforms: Windows - with Oculus Rift or HTC Vive headsets.
We worked with Intermarketing Agency to make a fun, bespoke VR game/experience for the Reebok Aztrek trainer relaunch.
More information: Reebok heads back to the 90s.
The game in action at a launch event in London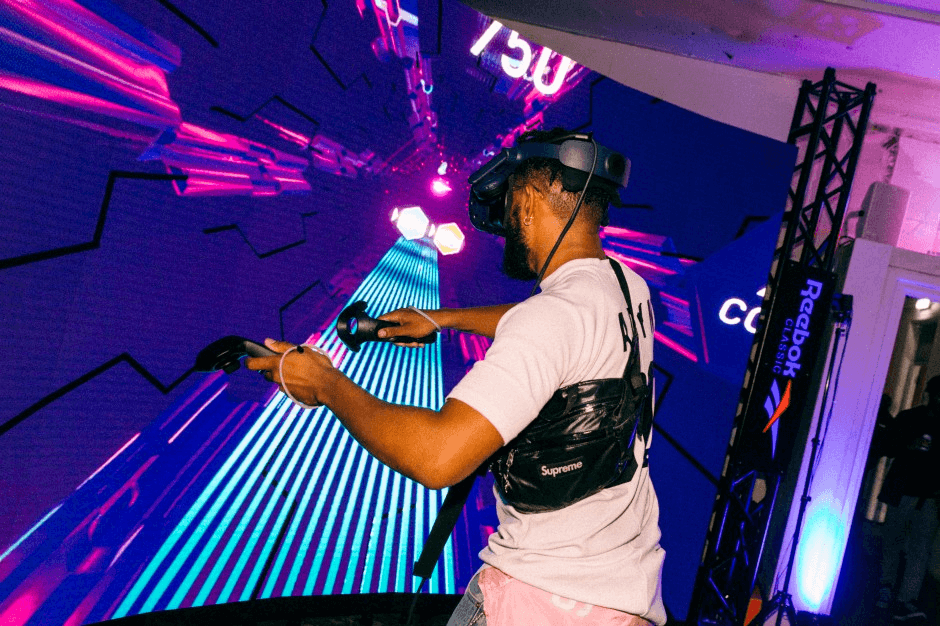 In game footage.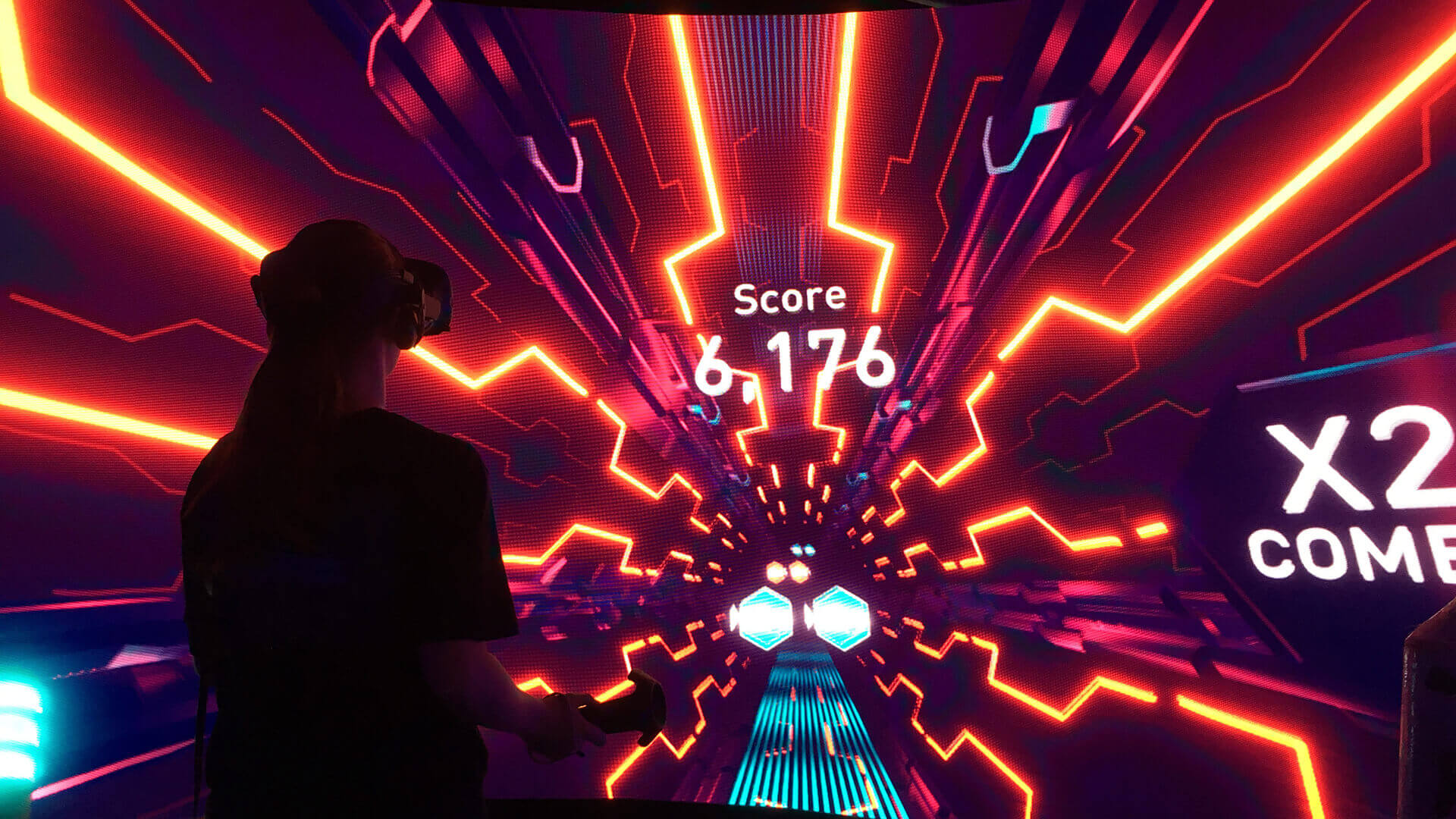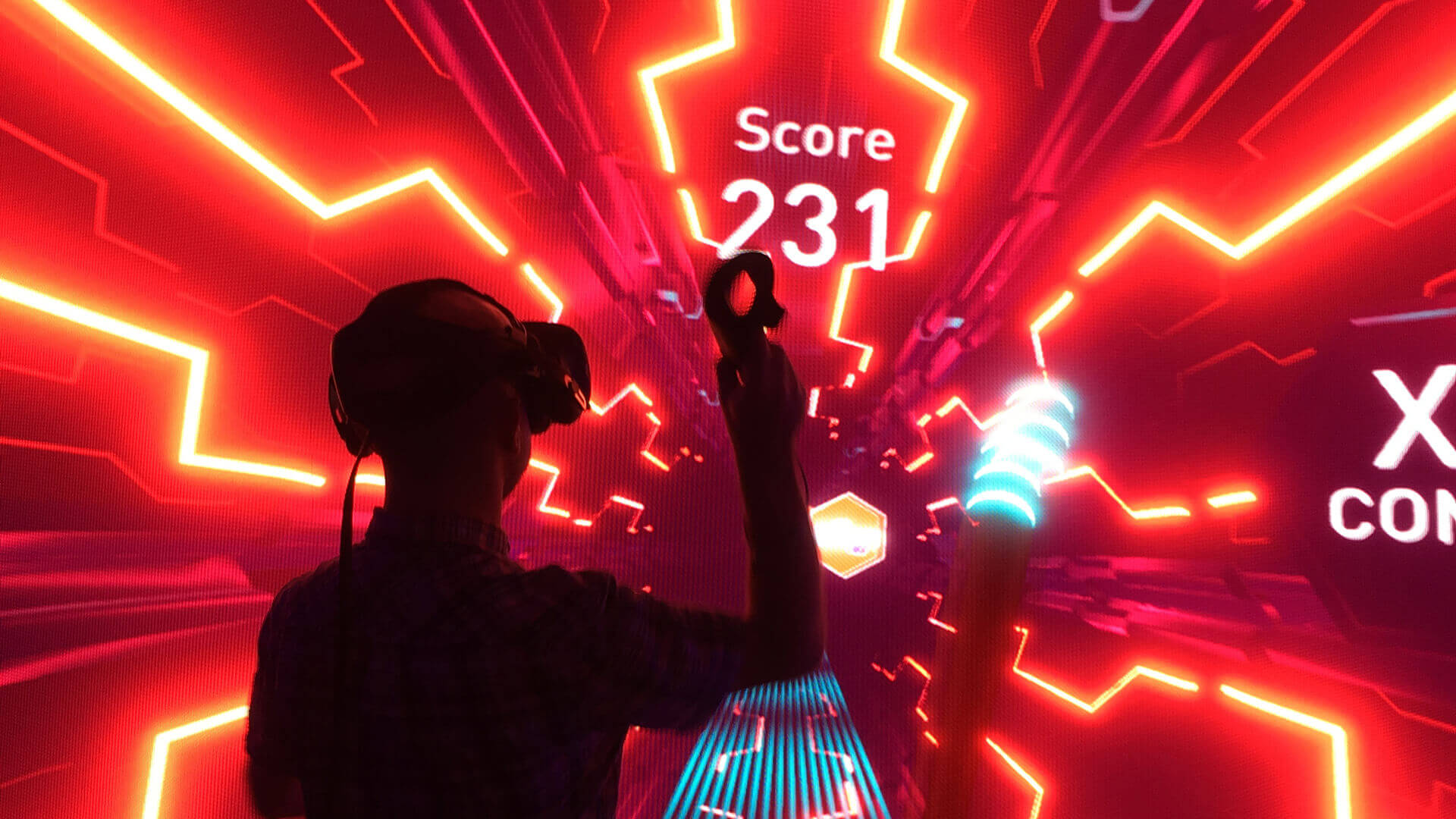 Software Development: Victor Blanco, Richard England
Project Management / Beatmaps: Ilona Wheldale England
Audio: Jim Kennedy
Similar Projects