Immersive Big Data Visualisation: Born in Bradford
Client: Leeds University
Technology/platform: Unreal Engine 4, for Steam VR & Oculus
We worked with the university to create this immersive data visualisation platform, using it to explore the data produced in the Born in Bradford project. This is one of the largest health studies in the world, collecting tens of thousands of data points from children born in Bradford since 2007.
Conceived by artists Dave Lynch and Christopher De Bezenac, the project allows people to discover data from a stunning perspective, exploring connections in new dimensions.
In virtual reality (VR), each child is represented by a single point. These points are arranged into clusters which demonstrate the similarities between each of the 13,500 children involved in the study. Complex data — such as how close the children live to green spaces, their socioeconomic status, or how much pollution there is in the air around their homes — can be visualised in space, using colours and sizes.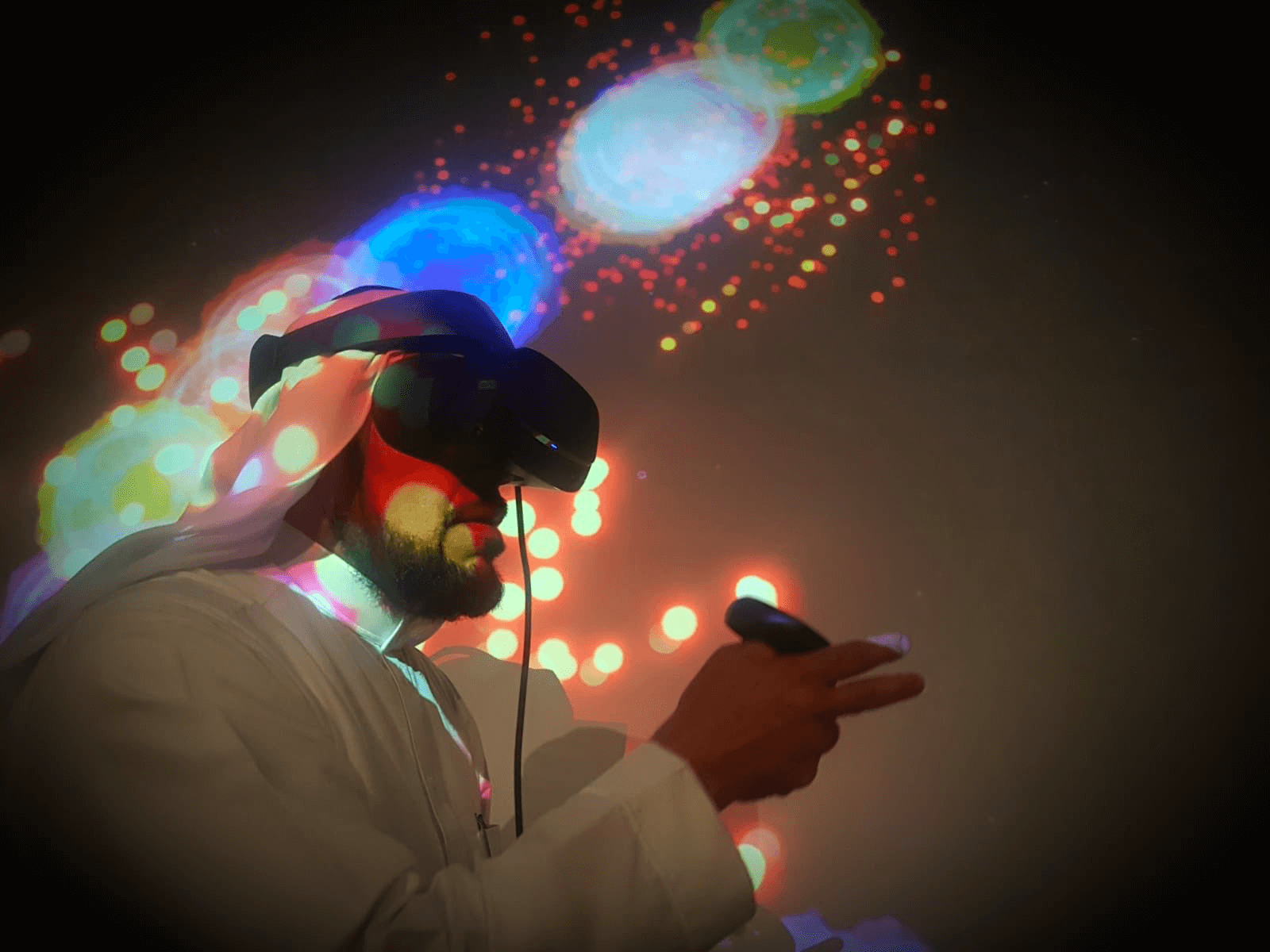 In addition, LIDAR data was used to represent the city, with millions of data points morphing into clusters representing the 13,500 children, and back again.
As a birth cohort study, Born in Bradford aims to conduct rigorous and applied health research that improves the health and wellbeing of families in Bradford and beyond. Researchers use the findings to develop new and practical ways to work with families and health professionals to improve the health and wellbeing of our communities.
The next stage of the Born in Bradford project will be a large-scale study called Built in Bradford, with 23,000 children and their families taking part. As the project grows, so too will the artists' immersive experience, creating giant clouds of data which will form into the living, breathing city.
Similar Projects