Ant-Man & The Wasp: Quantumania
Virtual Production Pipeline Engineering (VR Scouting)
Client: Marvel Studios / Happy Mushroom
Production: Ant-Man & The Wasp: Quantumania
We're proud to have been a part of the amazing Virtual Art Department [VAD] / Virtual Production crew at Happy Mushroom (now Narwhal Studios) working on the virtual sets for this film.
We helped enable the film-makers plan the film using VR techniques, custom plugins and games technology...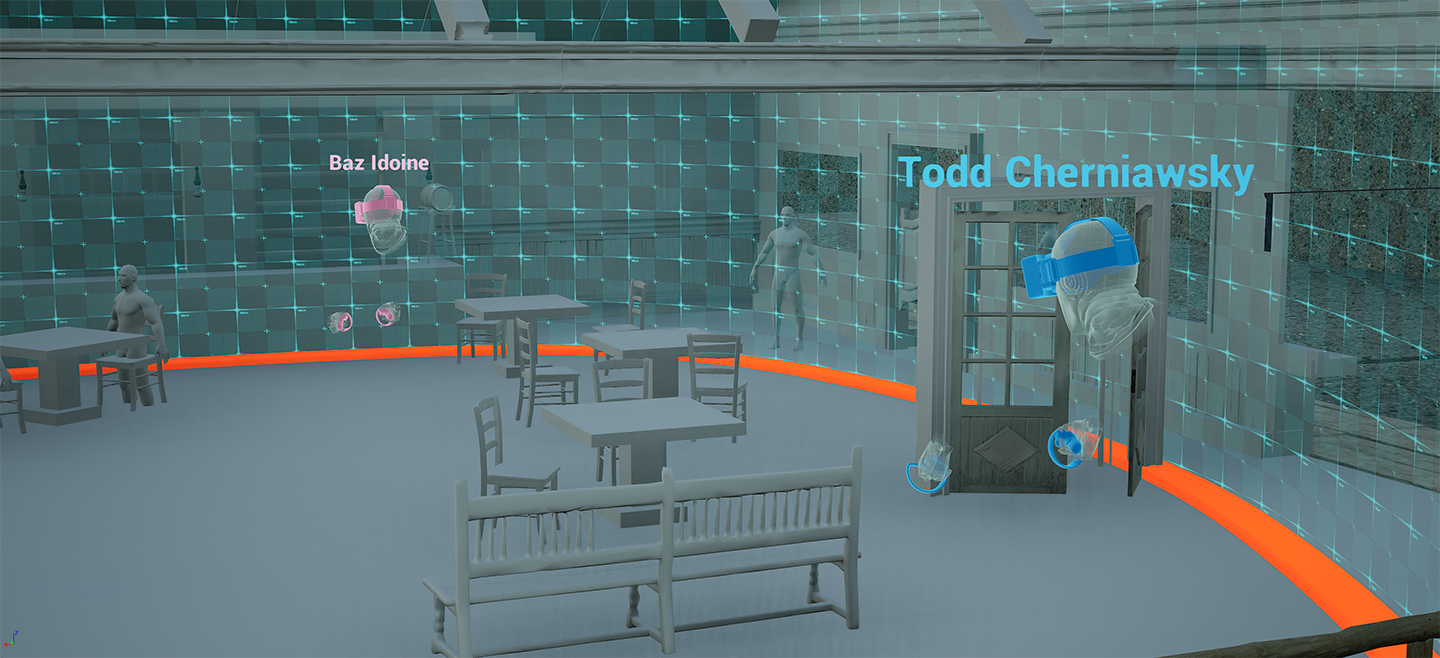 The image above is from a VR scouting session in action. Please note: the images are courtesy of Narwhal Studios and represent some of the process but are not from this particular production. Check out their courses about world building in Unreal.
A good portion of 2021 was devoted to enabling key creatives (Director, Director of Photography, VFX Supervisor, Art Department leads...) get together to scout the sets in collaborative, multiuser VR sessions. This was especially important given the production started during covid lockdowns, and this allowed them to get on with the process by meeting on a virtual set.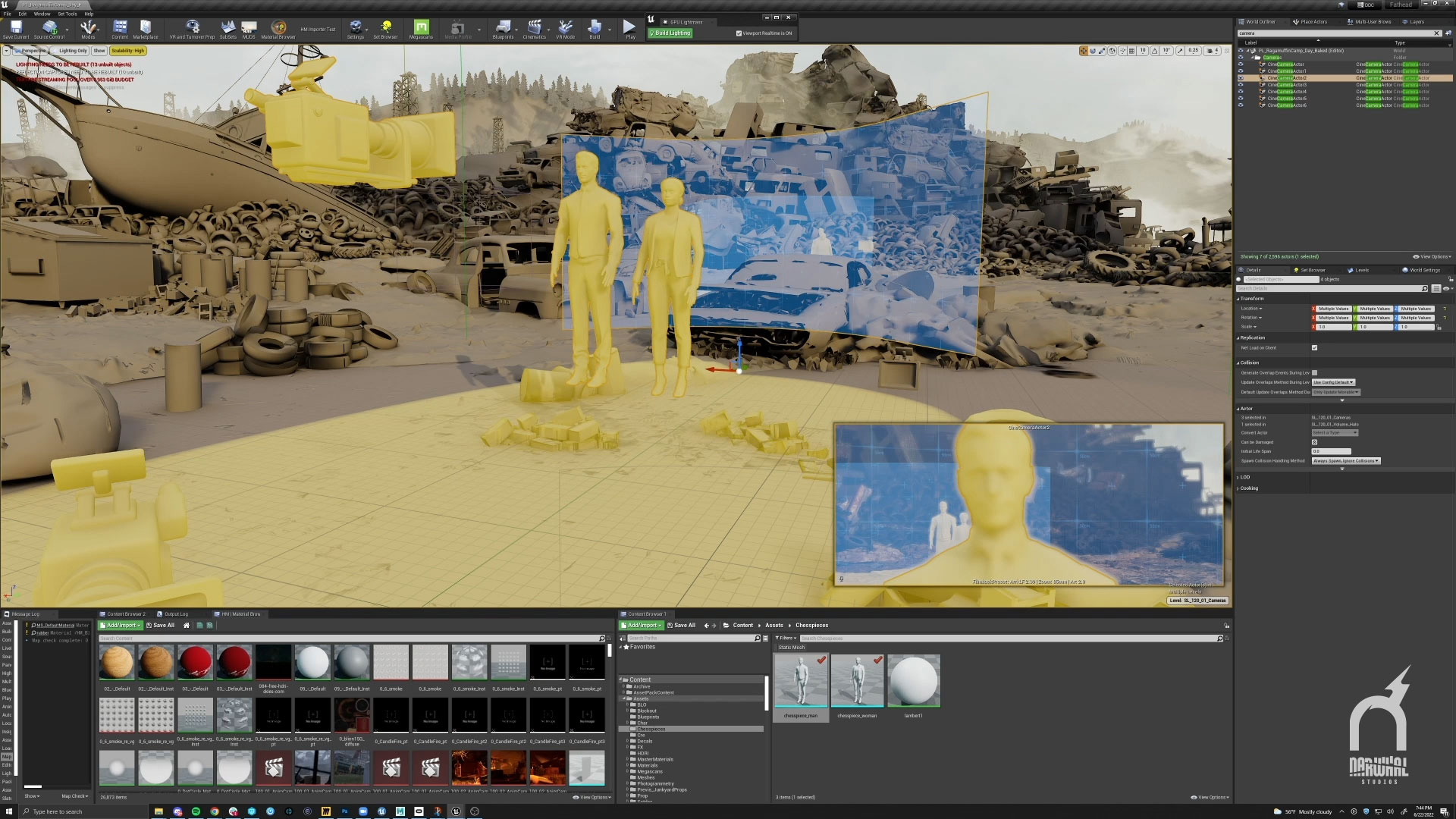 What is VR Scouting?
Virtual Scouting provides filmmakers a VR platform to explore digital environments from any angle. These tools enable directors and DOPs to find locations, compose shots, and establish scene dynamics with accurate site representations. Meanwhile, artists and set designers can build and adjust the setting in VR, using tools to verify distances and modify scenes. Images from the VR world can be captured for team reference.
What did we do?
Reflex Arc's Richard England sat in the role of Pipeline Engineer, supporting the Virtual Art Department (VAD) team's artists with the asset pipeline, keeping tabs on version management, working closely with Allen Namiq, the Technical Artist, to ensure sets were optimised, looking good and set up for VR scouting sessions, while writing tools and Unreal Engine plugins to help with the process.
During a VR scout, the duty was to manage the VR session, sets and servers and make sure everything went smoothly, from handling any issues the Director and other key creatives might have with the VR equipment or when they were in VR, to making sure the session data was saved and processed.
Not for the first time (see also Jurassic World VR Expedition and other projects), this involved working closely with a large team across several different timezones and, for a good portion of the project, managing multi-user VR sessions wth several key people across different parts of the world, from Hawaii to LA to London. An interesting latency challenge!
In short, enabling artists to get on with their job and making the technology as invisible and accessible as possible.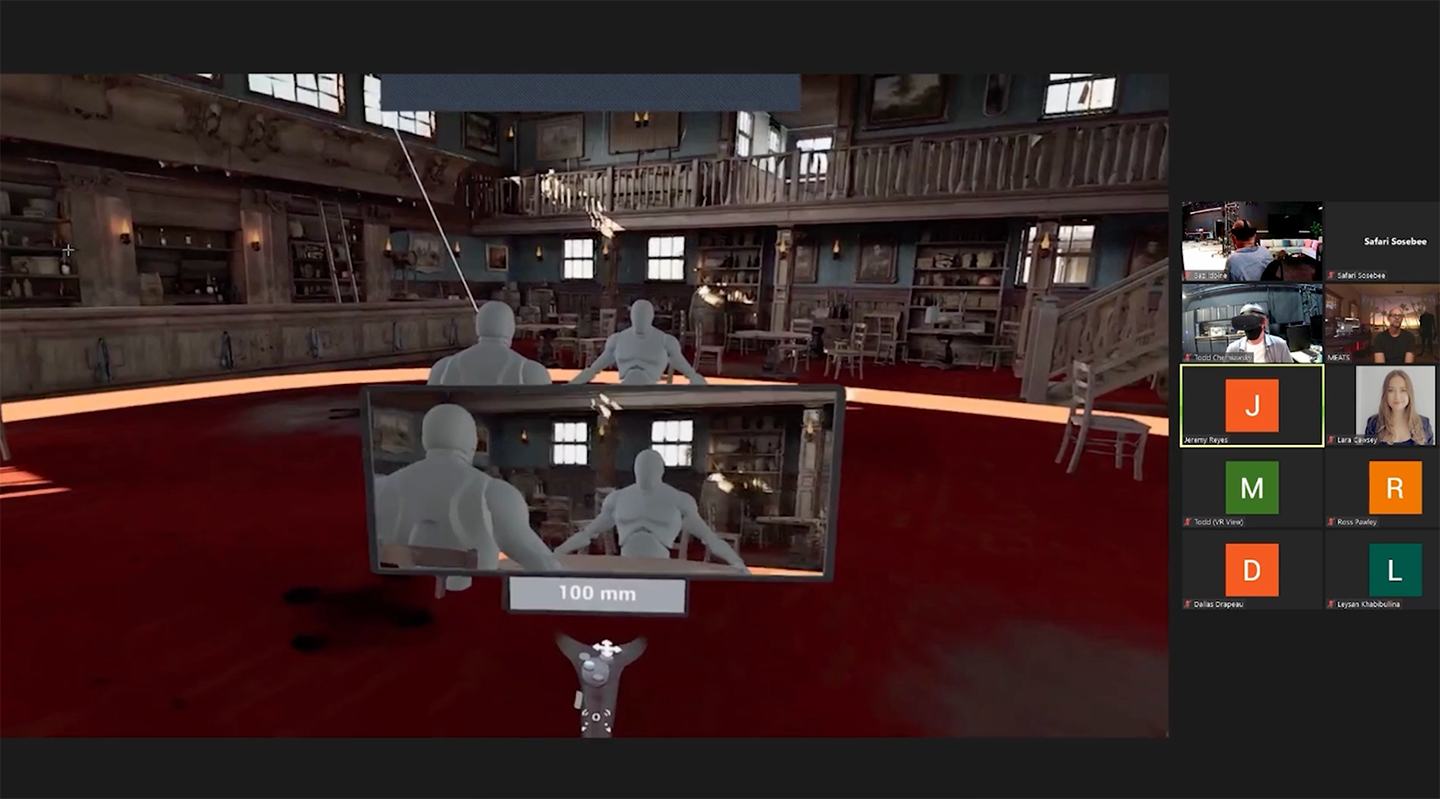 Once sets were scouted, we would then get a snapshot of the session, with any notes, scene changes, lighting changes, placed cameras etc and pass it all over to ILM, who would then continue to prepare it for a shoot on the StageCraft "volume" (the same LED screens set up that The Mandalorian was made with. In fact, some of the Narwhal Studios artists had just come over to this project from working on the Star Wars series 🙌 ).
As with the sets of the film itself, watching the creative process when they got into full flow was all mindblowing and very surreal! A glimpse into the future.
There was a long wait until the film was released in 2023 (with principle shoot following our work in 2021, then a long post production process throughout 2022). Seeing the final shots look so close to what we saw planned in the scouting sessions - enabled through our tools and processes - is a significant testament to the work of the Virtual Art Department. As a team, we really made a difference.
Here's an official little peek behind the scenes and the trailers... You can see the cast and crew on IMDB. An amazing team!
Official Trailer 1
Official Trailer 2
Similar Projects